WELCOME TO SORIANO PHOTOGRAPHY!
Do you need someone to capture those unforgettable moments in your life? That's Soriano Photography. We listen to your needs and customize every shoot to satisfy your expectations. We're a flexible, multi-location company that can execute on-site and in-studio. And because we call both Wilmington, North Carolina and Chicago, Illinois our home, we're more than happy to travel to wherever your adventure awaits!
OUR PASSION, YOUR MOMENT
We wholeheartedly believe in providing the highest quality experience for each and every project we take on. Our team is professional and self-directed, leaving you to focus on the real life experience that we are there to capture. Spend your time in the moment, right where it belongs. We'll handle the rest.
MEET YOUR PHOTOGRAPHY TEAM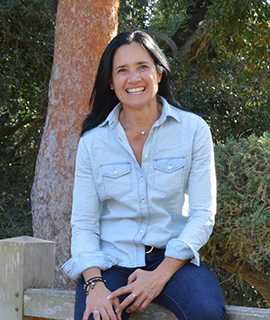 Laurie Soriano, Founder & Lead Photographer
My career in photography began when I discovered my passion and worked on major motion picture film sets in Chicago. My portfolio includes photographing A-list actors, Professional Athletes (including the Champion Chicago Bears), Private Events, Newborns, Families and so much more. I believe your best images are achieved when you are comfortable with your photographer and you feel uninhibited by the camera. We work in a very relaxed environment making it easy to bring out genuine personality and characteristics in our clients, ultimately depicting a beautiful image. I am blessed to work alongside talented photographers that express their artistic ability with passion. We would love to work with you so please contact me to share your thoughts and expectations. Together, we will determine the best plan so you can live your life and we can capture your memories. Each person on our team provides a different perspective and together we produce complete works of art that will remain in your family for future generations.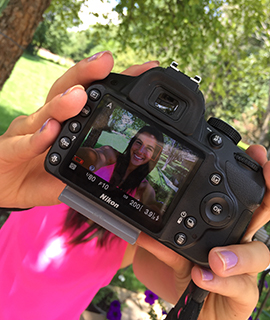 Payton Soriano, Second Shooter & Editor
Always on the hunt for new adventures and opportunities to sharpen my photographic skills, you can likely find me and my camera sprawling through cities or hiking breathtaking landscapes. I?ve been working with Laurie since I was born (literally) and have been behind the camera since 2009. I am proud to have been in the Nation?s Top 1% of artists through the Alliance for Young Artists & Writers and have had my work displayed in Carnegie Hall in June of 2017. However, I am most proud to have learned it all from the expert I am blessed to call my mom, my boss and my world. While my mom has mastered the timeless elegance, I am on top of the latest trends and newest technology.

Peter Marzano, Photographer
Pete adds so much value to our team, bringing his vast knowledge of lighting and technical editing, along with the latest equipment Canon has to offer. Working together at weddings with dueling cameras brings a new level of excitement and fun to all involved. We have worked with Pete for over 20 years and the images he produces are breathtaking.

Nicole Beilke, Photographer
I recently completed my Bachelor of Arts in Journalism, Advertising and Media Studies at the University of Wisconsin-Milwaukee where I combined my love for writing, photography and other visual communication. I?ve been shooting with Laurie for over 5 years. From portraits to weddings to sporting events?we?ve covered it all. I look forward to working with you in photographing your next adventure.

Sydney Locke, Operations Manager
I am Pre-Law at University of North Carolina in Wilmington. Scheduling events, color coding documents, and organizing equipment is my specialty. I ensure there remains balance between operational organization and artistic creativity. I am also available as a coordinator and I will take care of all the last minute details so that you can relax and enjoy your day.
Laurie's Headliners
(Not pictured due to Movie Copyright laws: David Schwimmer, Jason Robards, Jennifer Grey, Jennifer Jason Leigh, Jessica Lange, Jon Stewart, Keith Carradine, Liev Schreiber, Marisa Tomei, Michelle Pfeiffer, Molly RIngwald, Teri Hatcher and more)